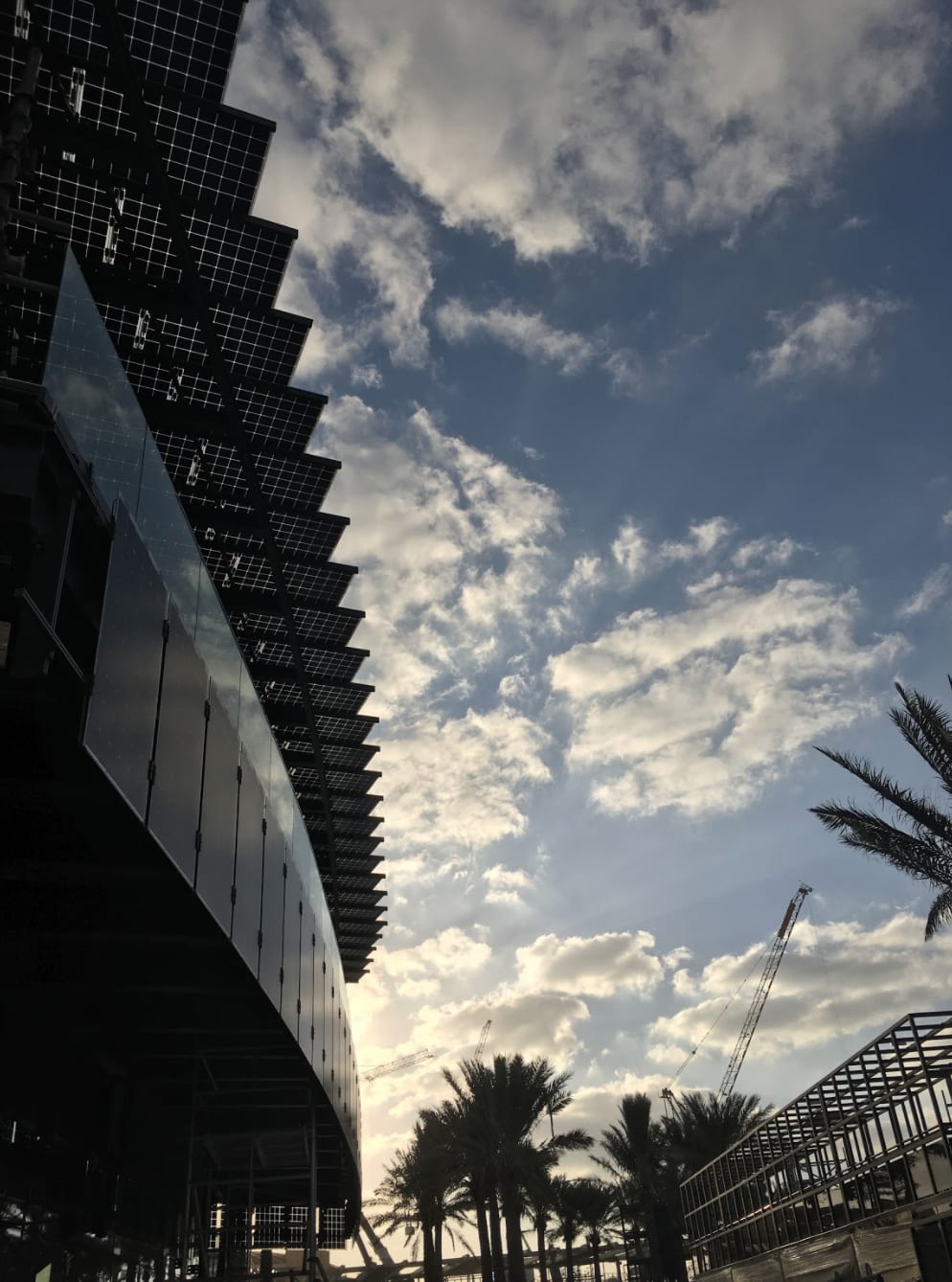 Architectural BIPV
One of the key considerations in building design is the energy footprint, with most architects and developers using all available methods to improve the energy efficiency and energy generation possibilities in Building design and construction. Several governmental regulations for Green buildings promote this strategy to reduce the impact of buildings on climate change. 
Empereal has worked with several global architects and developers to design innovative, efficient and aesthetically pleasing solar solutions to cover the roof and facades of several iconic buildings. We have developed deep expertise and a successful track record in structural integration and aesthetic finishing for the Building Integrated Photo Voltaic (BIPV) solutions. 
We have completed various BIPV projects at Dubai Expo 2020 and are currently implementing a complex BIPV solution for the UAE Pavilion.
Architectural BIPV
Projects