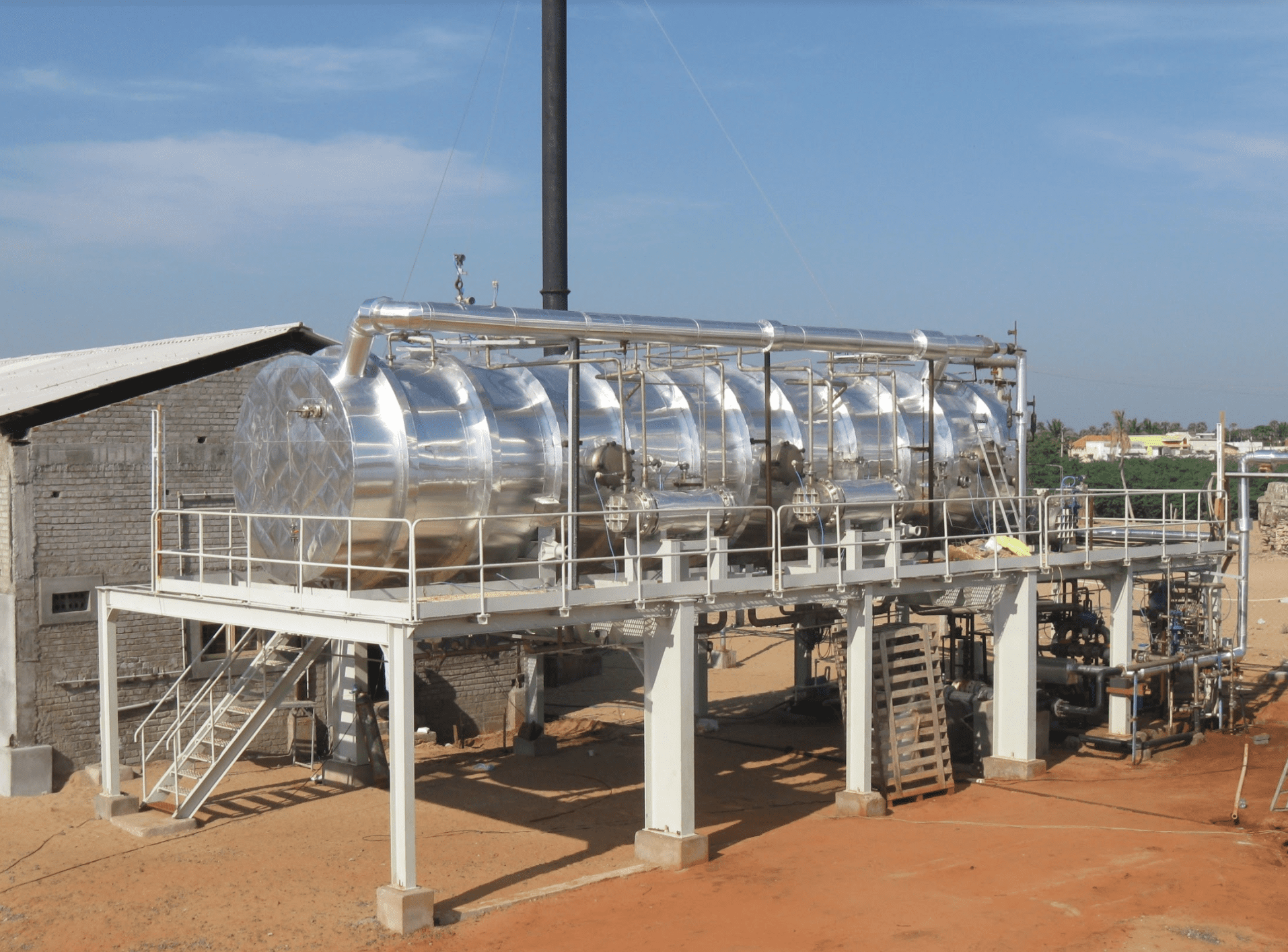 Linear Fresnel Reflector System (LFR)
Linear Fresnel Reflector (LFR) is our technology choice for its simplicity, low cost and high-quality performance. Our research and installations show that this system requires minimum land and provides the highest value to our customers in terms of low maintenance, low cost and high reliability.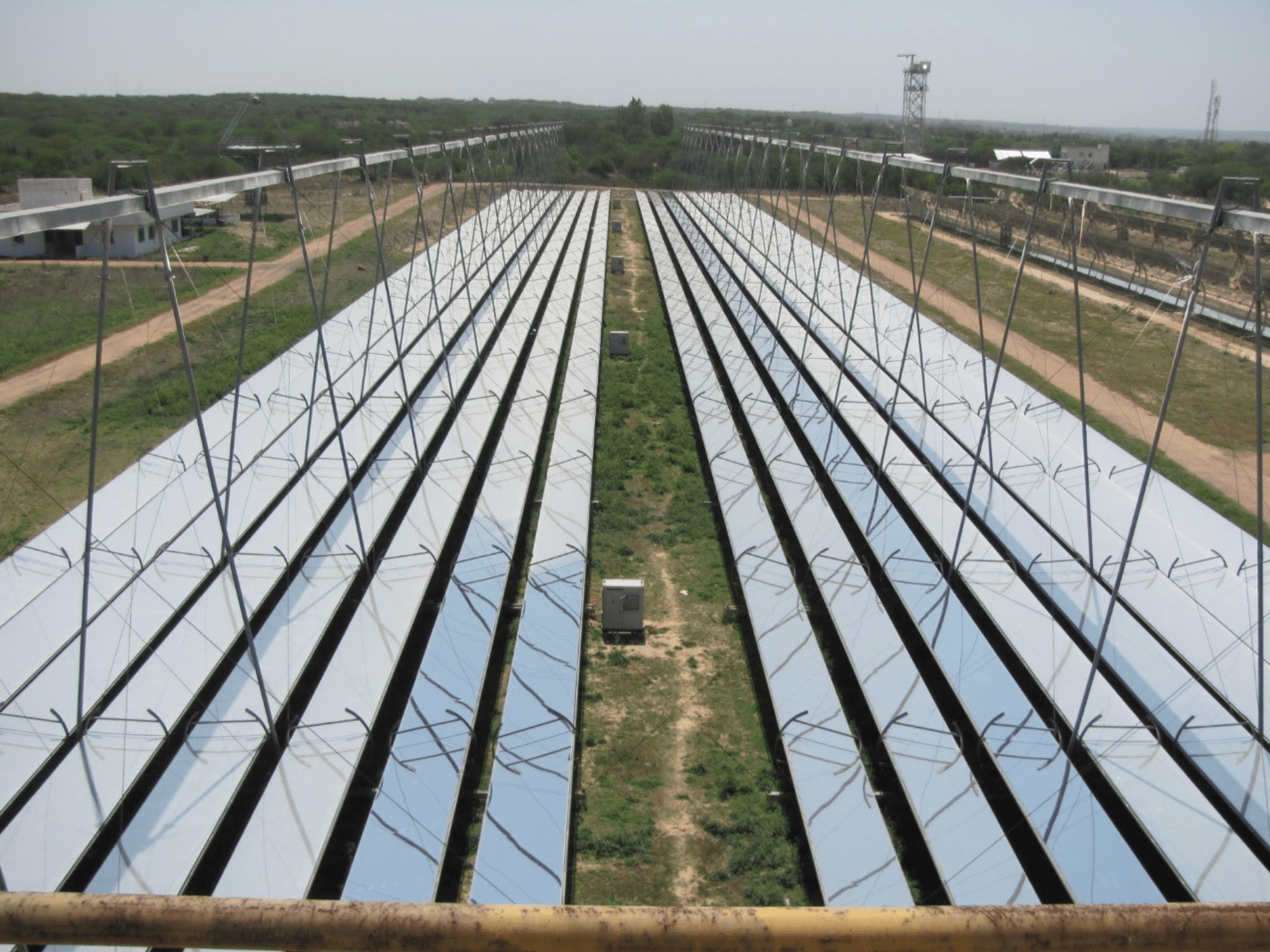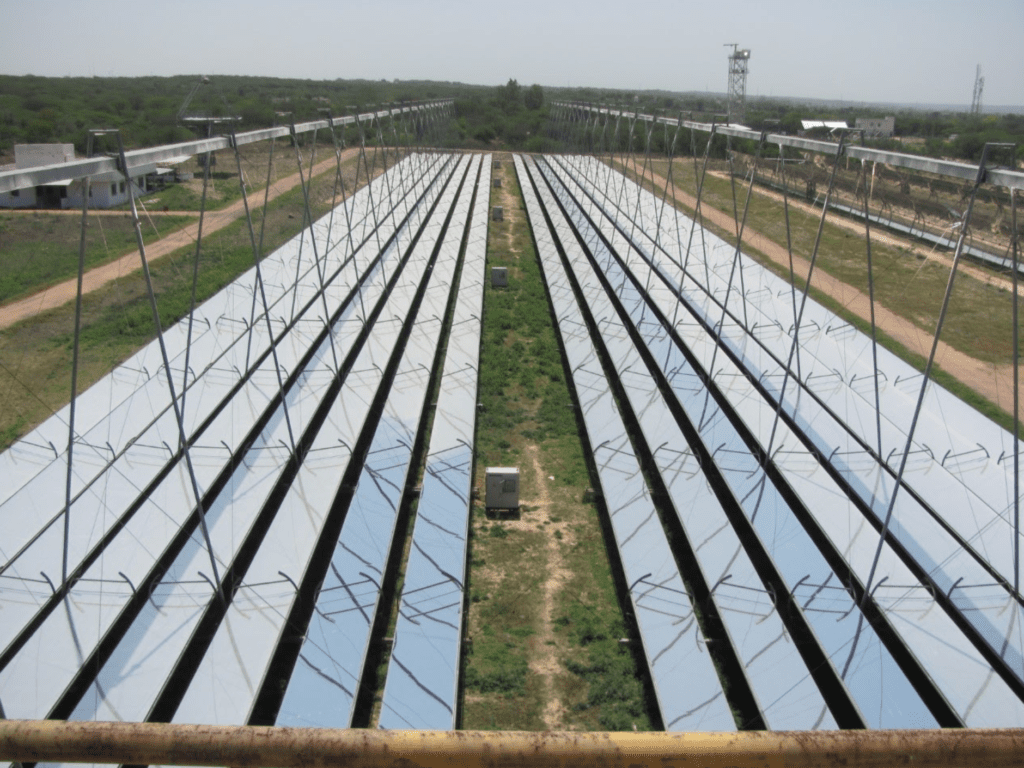 It includes the following features to enhance the system performance:
Elastically curved reflectors made of low iron mirrors, mounted close to the ground, minimizing structural requirements in a hurricane-type wind
Easy accessibility from the ground for cleaning the mirrors
De-mineralized water is used as the heat transfer fluid to avoid costly synthetic fluid, heat exchangers, high pumping costs and the use of expensive flow controllers.
The heat transfer loop is separated from the reflector field and it is fixed in space thus avoiding the high cost of flexible high-pressure lines or high-pressure rotating joints.
Secondary reflectors can be used to obtain a higher concentration ratio and optical efficiency.
Glass covered cavity receiver reduces convective heat losses.

Excellent ground utilization is achieved with at least 62% ground coverage.
 Lower Cost System
 Direct Steam Generation
 Simpler Construction
 Lower Land Requirement
 Fixed Receiver
 Easily integrated with existing system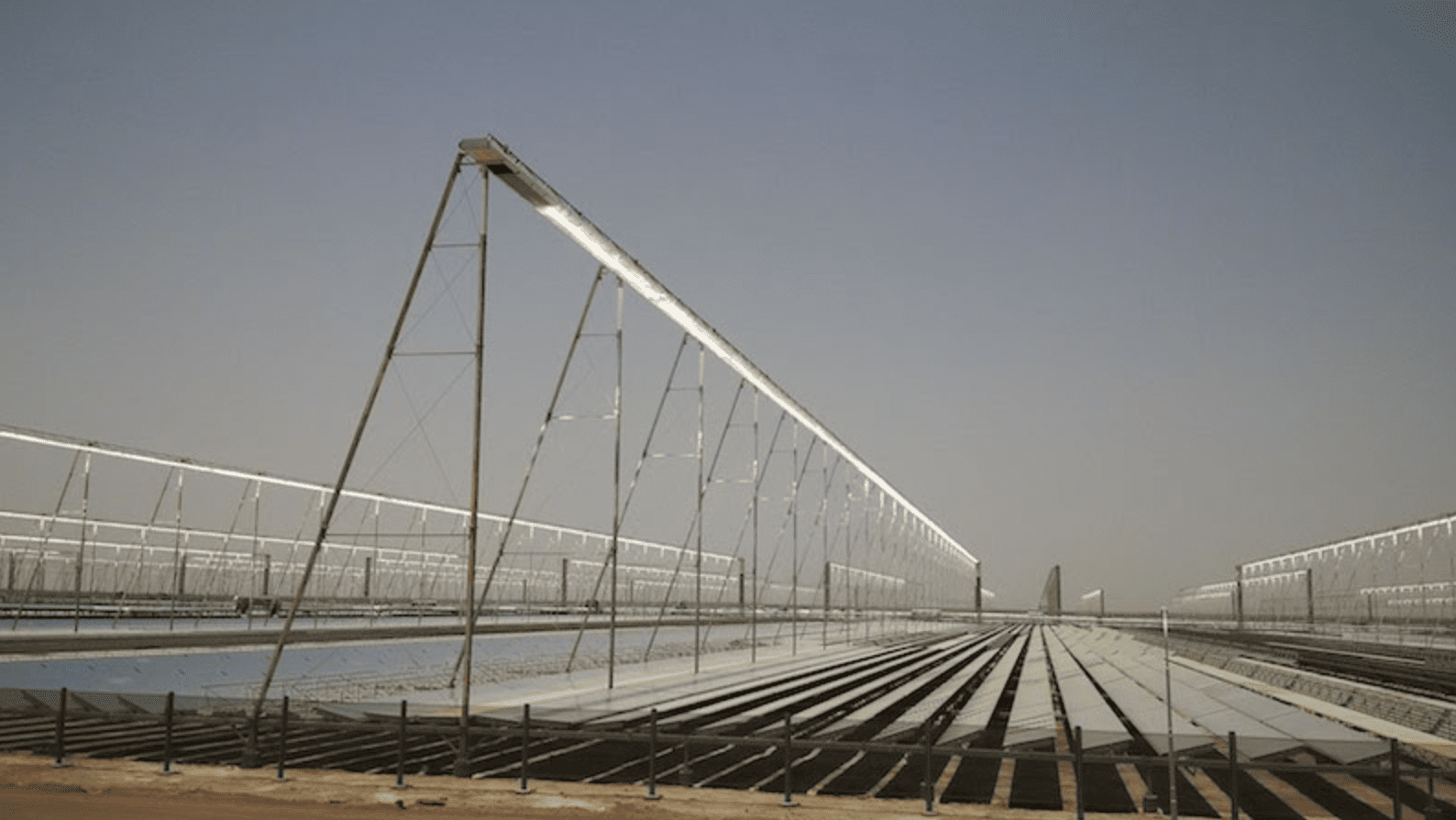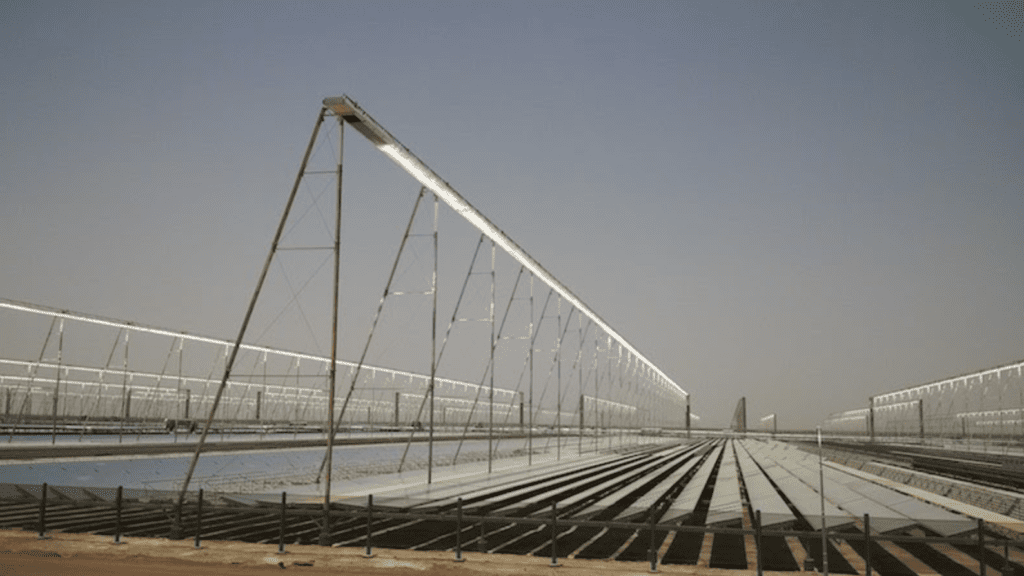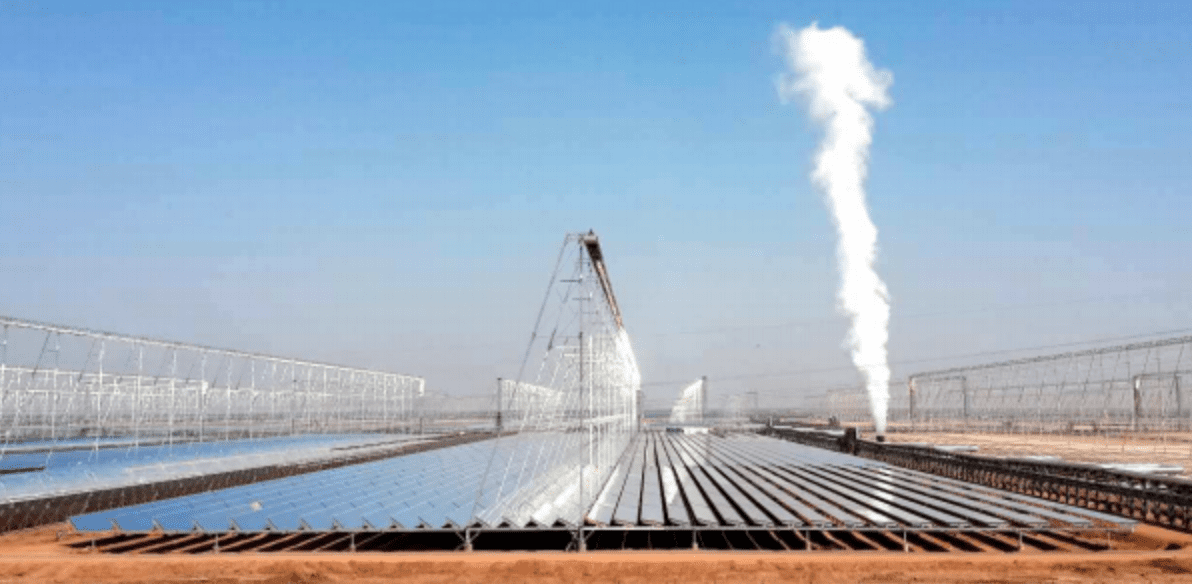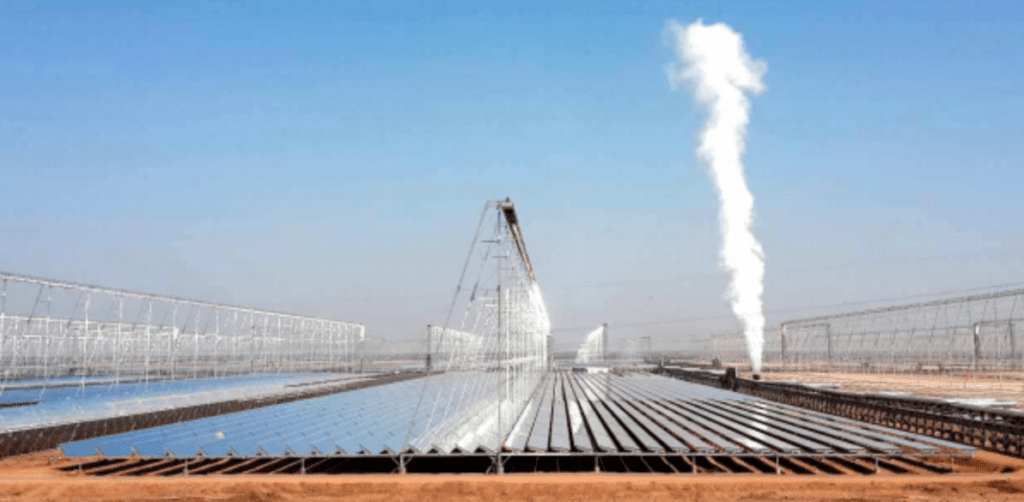 Solar Thermal Desalination System
With thermal desalination technology, vapors can be produced from a liquid at its boiling point, either by heat addition (boiling) or by pressure reduction (flashing). Our solar thermal linked MED Desalination utilizes thermal evaporation in a vacuum environment to produce ultra-pure water from sea water or industrial effluents. The important advantage of the thermal techniques is their insensitivity to the feed salinity making it a preferred technique when salinity is high.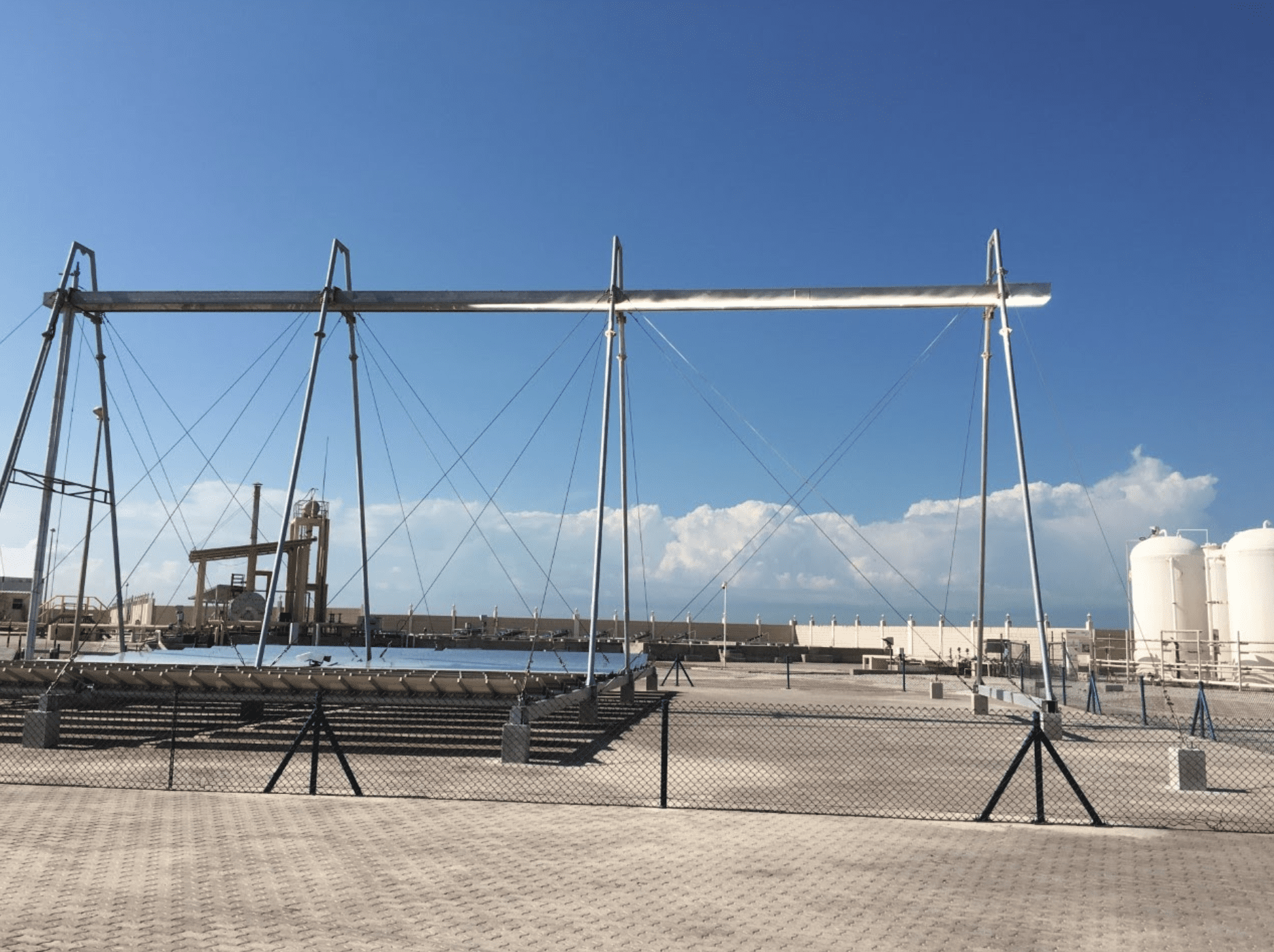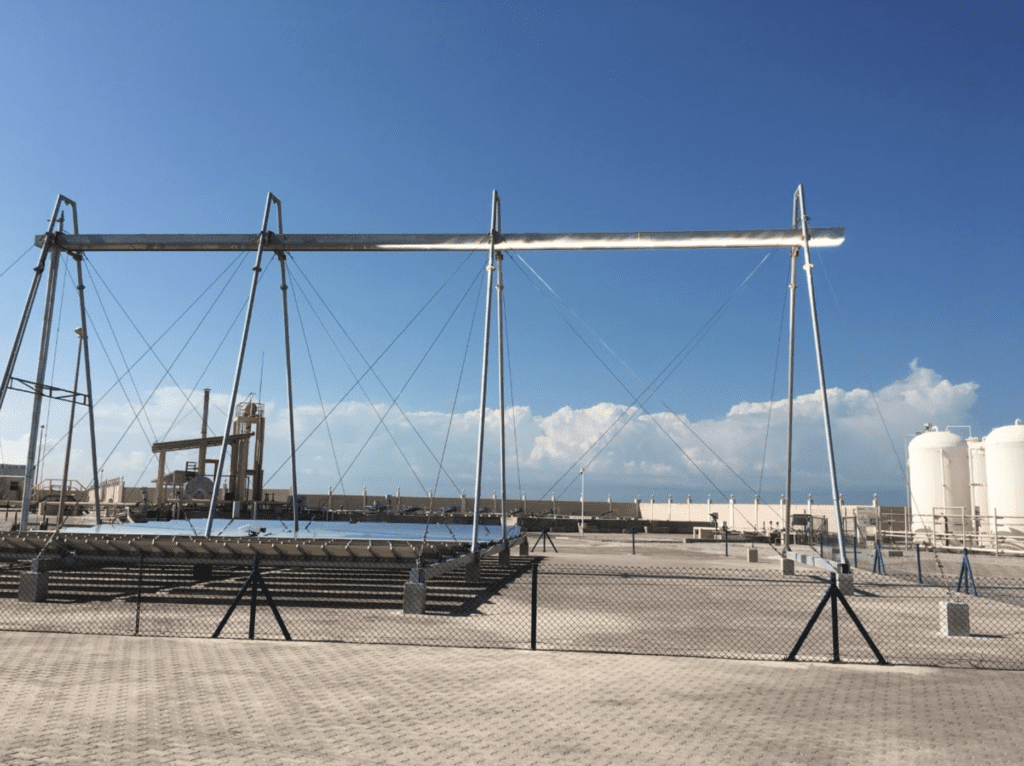 In a strategic partnership with Trevi Systems of California, Empereal is also promoting the advantages of solar driven forward osmosis solutions. Coupled with low energy requirements and the ability to handle complex feed water, forward osmosis is a very promising membrane- based desalination technology for the future. Providing the energy requirements for forward osmosis from solar systems makes it very versatile and cost-effective.
Simplicity
No bacterial contamination
No pollution
Quality water for personal & industrial use
Built On-shore and Off-shore plants
Wide selection of feed water
High quality of product water with high reliability
Less energy consumption
Requires lower temperature operation (reduces scaling and energy costs)
Can utilize waste heat in industrial plants